Masking. Some of us like it, some of us don't. But should everyone use a facemask? Yes, absolutely yes. At Body Care Caribbean we love to take care of your skin. We give you the best skinadvice to make all your skinwishes come true.
Facemasks are the perfect way to treat skincare concerns. Important is that you have the right mask, perfect for your skin type. A facemask can help you hydrate your skin but it also removes dead skin cells and excess oil so that your pores will be cleaned up. You skin will get an even skin tone, less impurities and more glow. After one single use you will already feel the difference!
So, if you don't have a mask in your skincare routine: run to Body Care Caribbean to get one. It's a must-have for those who really want to work on their skin. It's a weekly ritual and yes, it takes a little bit of your time. But I think it's totally worth it! If you have some serious skin concerns, we recommend you to use a facemask more often. At Body Care Caribbean we have a lot of different facemask, for every skintype. And don't forget! Both men and women can benefit significantly from using a mask.
So why… Why should you free some time in your agenda to do a facemask?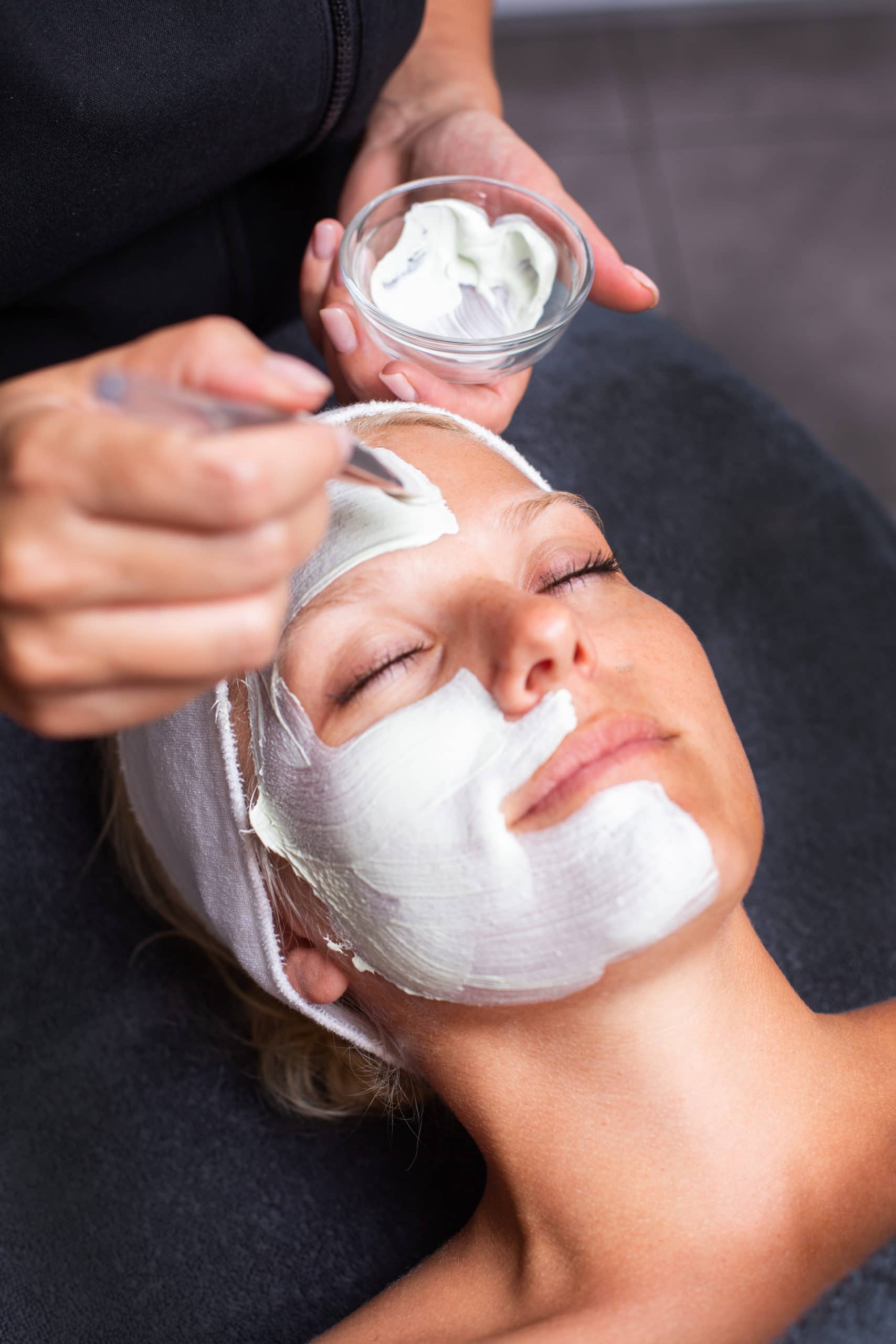 Relax and sit back.
We all have a busy life. And masking needs 5-20 minutes of your precious time. Instead of thinking: ohhhh, pff. How long do I need to wait??? You can think: ok. Let's have 20 minutes in heaven. Put on your facemask, grab your magazine and a cup of tea (or go crazy and nip some wine) and sit back and take these 20 minutes for an ultimate relax moment. Just you and your facemask against the world.
Deep cleansing.
All masks will cleanse your face. Especially when you have an oily and/or acne skin, deep cleansing is really important. A lot of skin concerns are caused by clogged pores, because of an accumulation of dead skin cells or old make-up that's left behind. Every day cleansing is not enough to get to the bottom of your pores. A weekly deep cleansing mask will definitely help your skin to breathe and it will increase the absorption of the ingredients from your products.
We have different facemasks which cleanse your face in different ways. Some of them contains salicylic acid and/or glycolic acid, these acids will exfoliate your skin by dissolving dead skin cells and absorb excess sebum to leave your pores clean. Others contain clay or natural based ingredients to deep clean your pores and leave your skin soft and calm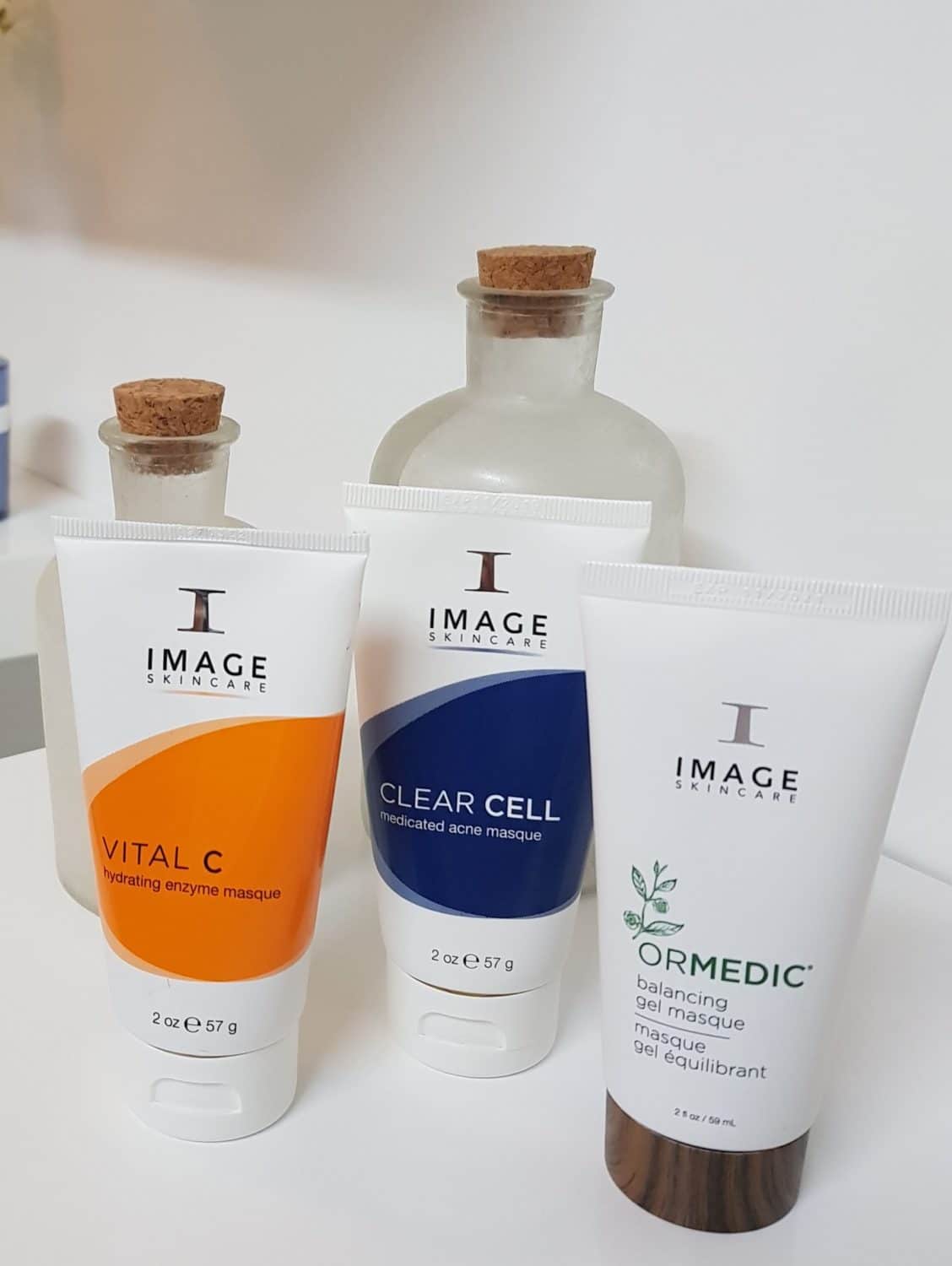 Healthy. glowing skin.
All our masks will leave your skin healthy and glowing. Due to stress and environment damaged, our skin can look dull, gray and tired. There's a lack of energy and color in our face and we look older than ever. A facemask can definitely help you with that. Using a mask with hyaluronic acid, vitamins and/or minerals can do wonders for your skin.
Masking helps your overall regimen.
As I already said: masking will help you absorb other products better. Your other skin care products will be more efficiently because your skin is clean and your pores are open. Your moisturizer, serum and repair cream will go deeper into your skin. Also by weekly masking, your skin tone will be more even, the hydration of your skin will get better which all results in a younger looking skin.
Do I need to say more? Get your perfect facemask now!
Below I will briefly tell you something about our facemasks at Body Care Caribbean. But for personal advice, we would love to take a look at your skin and recommend a facemask that's just good for YOUR skin.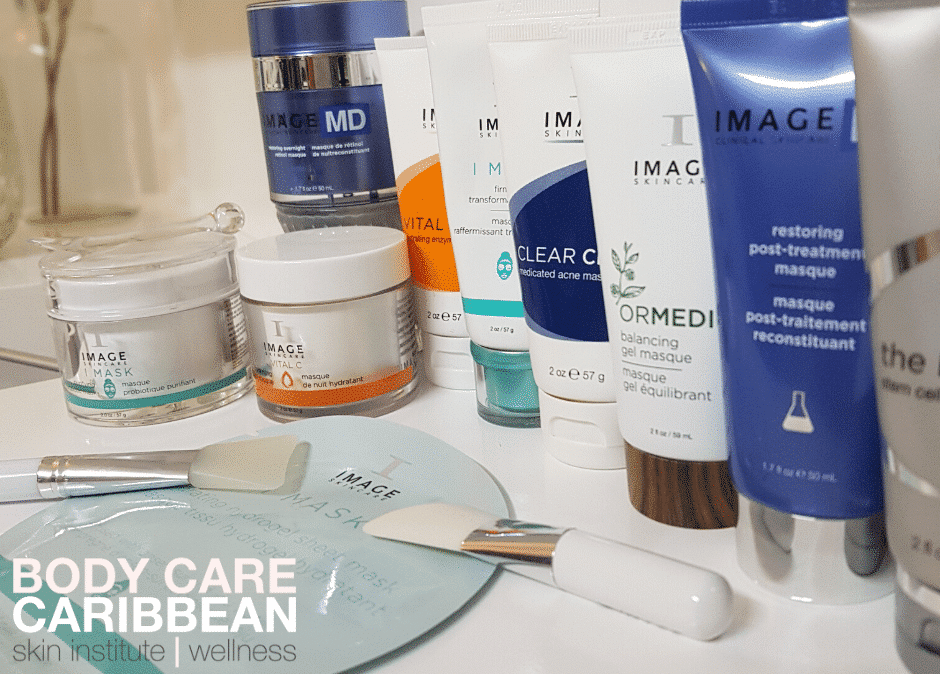 MD Restoring post-treatment masque. This mask is great after a peel treatment or Dermatude. A blend of biologic Aloe Vera, cucumber and organic pomegranate will calm and cool your skin. Calendula and camille will reduce irritations and redness. 
MD Restoring overnight masque. When you don't have time, there's no excuse. You can apply this mask on your face and go to bed. Leave it on all night and while your sleeping, retinol and botanicals will work their way into your skin. You will wake up with a glowing skin feeling tighter and hydrated. Say goodbye to those fine lines!
Ormedic Balancing gel masque. If you have an unbalanced skin or some acne, this masque will help you to calm down. This masque improves your defense to lower skin irritations and skin redness. Green tea is a great antioxidant to sooth and calm your skin. And of course organic Aloe Vera and Grapewater will hydrate your skin so it looks healthy and glowing.
Vital C Hydrating enzyme masque. This masque will exfoliate your skin with enzymes. It dissolves dead skin cells and Vitamin A, C and E will get into your skin to give a hydration boost. This masque is great for dry or dehydrated skin, redness and sensitive skin.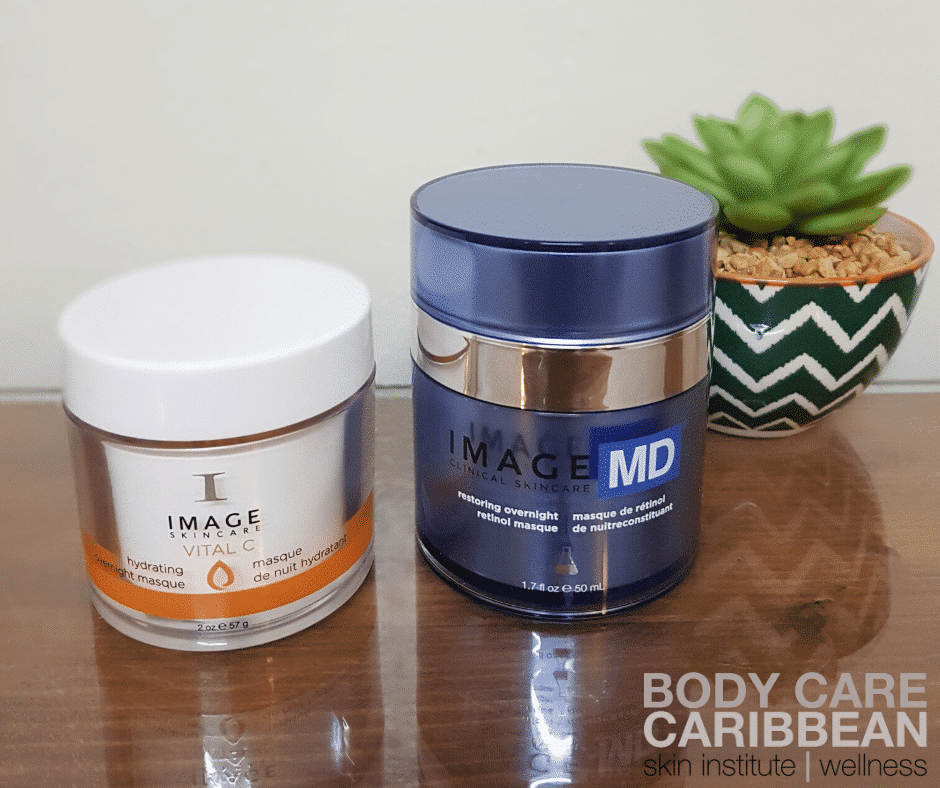 Vital C Overnight masque
Your perfect beauty sleep. Apply this mask to your face and leave it on during the night. You will look younger, glowing and fresh the next morning! Blue algae extract is your natural retinol which will take care of your fine lines!
Ageless Total resurfacing masque. This is a tough one. Glycolic acid, Salicylic acid and Lactic acid will exfoliate your skin to leave it brighten and glowing. Due to hyaluronic acid your skin will be hydrated and your skin tone will be even. Great masque for aging skin but also good for acne skin and pigmentation.
The Max Stem cell masque. A powerhouse masque that will work on your skin cells. Apple stem cells will protect your cells from environment damage and will give a visibly younger appearance. Your skin will be more protected and your cells will renew, thereby aging will slow down. Great for aging and sensitive skin!
Clear Cell Medicated acne masque. Looking for a remedy for acne breakouts? Or maybe just something to use as a spot treatment?⁠ Give out fast-acting, Clear Cell Medicated Acne clay mask a try! Just one application draws out oil and skin impurities while botanicals and powerful antioxidants work together to lessen the appearance of red and irritated skin.
Purifying probiotic mask. A healthy, green smoothie for your skin! This rich Brazilian clay soaks up impurities and excess oil from the skin!⁠ It will make sure your pores are purified, resulting in clean, smooth and refined skin.
Sheet mask. Sheet Masks are a must-have… After just 5 minutes your skin will be refreshed and recharged!
Cleansing Cure and Mask. This mask is made of calciummontmorillonietklei. It goes really deep into the finest pores. Great for acne skin but a musthave for every skintype to deep cleanse the skin!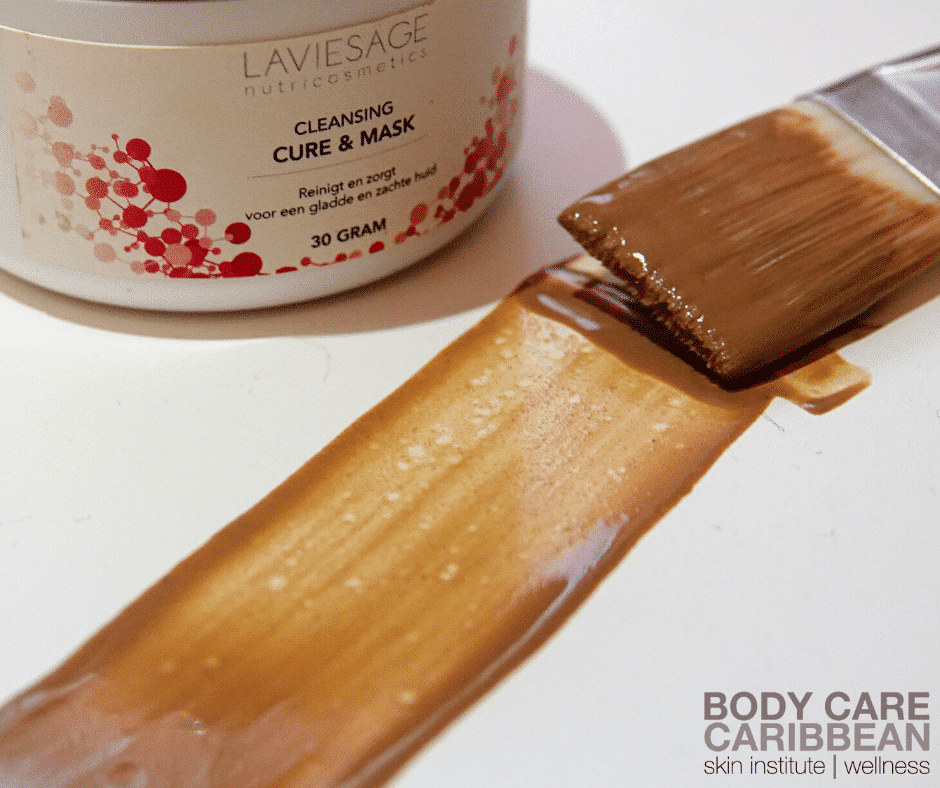 About Body Care Caribbean
Body Care Caribbean is an institution where natural skin improvement, skin rejuvenation, advice and relaxation go together. We stand for natural skin improvement and we work only with cosmeceutical products, based on high-dose active ingredients that are combined perfectly. Together with our customers we work towards a healthy and younger looking skin.
All treatments are given by specially trained skin experts. Every skin is different. Therefore we make a personal treatment plan for every customer, together with a : skin lifestyle diet" with products from Image Skincare and nutricosmetics from Laviesage.
https://www.bodycare-caribbean.com/wp-content/uploads/2020/03/Maart-18.png
788
940
bodycareC
https://www.bodycare-caribbean.com/wp-content/uploads/2018/04/logo-300x129.png
bodycareC
2020-03-11 10:57:16
2020-03-11 10:57:23
Masking